Compared to Spain, where I used to live, the Netherlands has had a longer history with Asian immigration. Main Asian nationalities here are the Chinese, Vietnamese, and Indonesian (who are primarily ethnic Chinese). Chinese population in the Netherlands actually forms one of the largest Chinese communities in continental Europe, with a population of around 80K.
Another significant group of Chinese in the Netherlands are the Surinamese Chinese (the what??)! As you may know, Suriname, which is a small country in the north of South America, used to be a Dutch colony, which also housed a Chinese population. A group of them immigrated from Suriname to the Netherlands. I have to say, off the top of my head, it's the only two-times-migrated ethnic group that I can think of, spanning 3 continents!
I could easily note that Asians are more integrated in the society here. When people meet me – whether it is in a tourist area, a supermarket, or in a club – they always speak to me in Dutch. Unlike in Spain, people naturally assume you're a tourist, people here assume that I'm a local. It's one of my favorite things about living in the Netherlands; their comfort with immigrants and treating them equally.
Naturally, Amsterdam also has a Chinatown. And it's literally side by side to the Red Light District. I find this fact to be very amusing due to how conservative Asians are (sexually) compared to Westerners. I even saw an Asian girl prostitute in one of the red windows.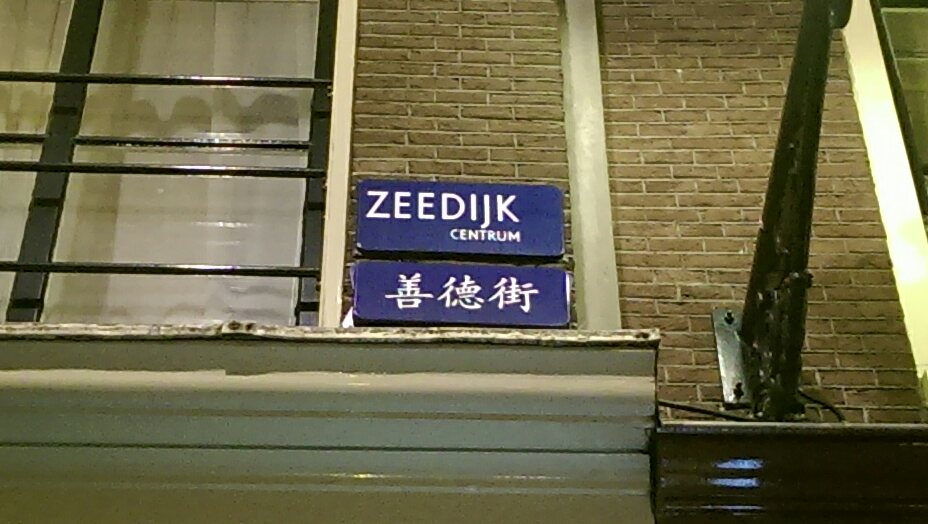 Zeedijk Street, one street over parallel to the Red Light District street by Neiuwmarkt Square, is the principal street of Chinatown and you can see signs – street and stores – with Chinese on it all over the area and its surroundings.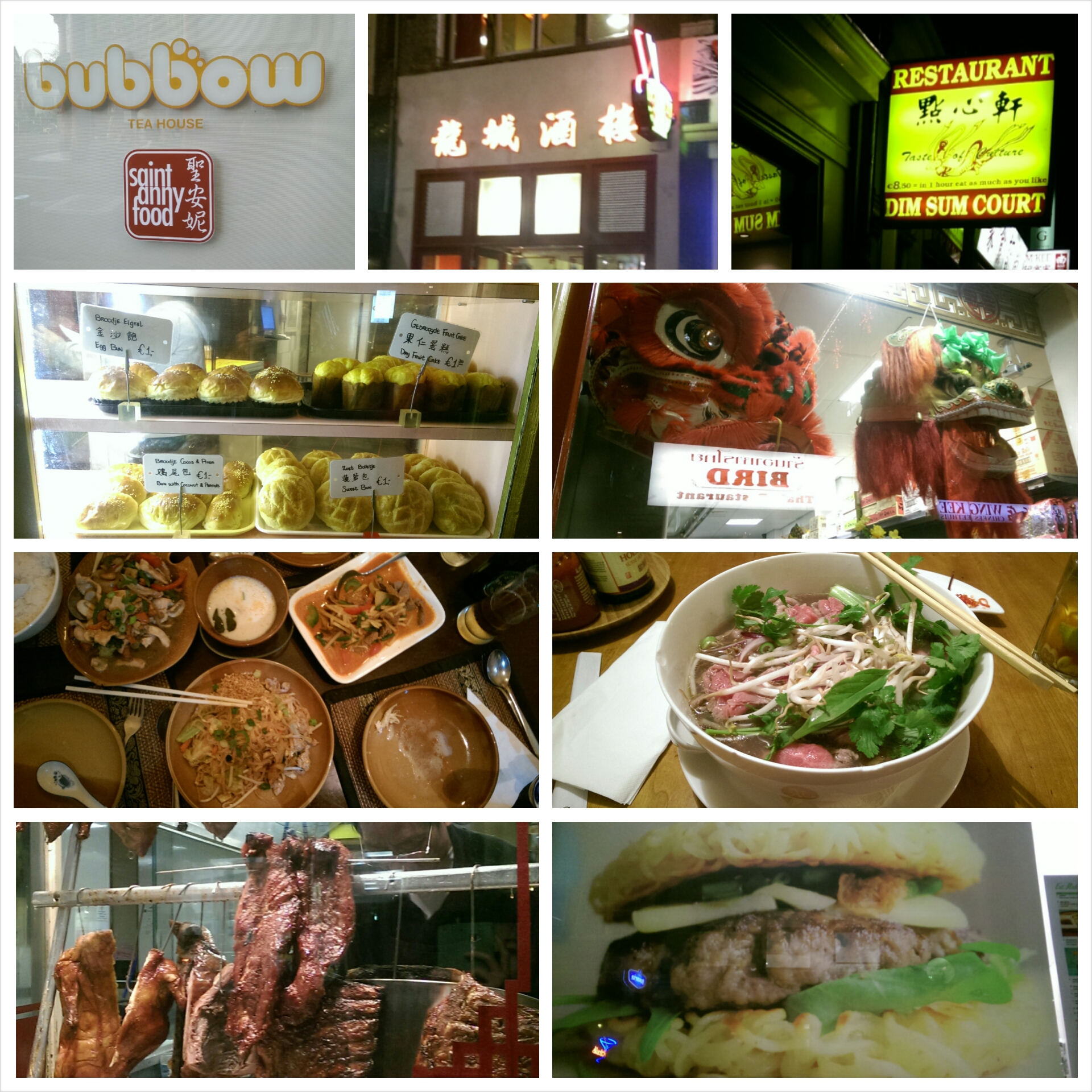 I had really great Thai food (something I haven't eaten since I moved to Barcelona) at a restaurant called Jasmine. 3 of us shared 3 dishes and each got a drink for about 16 euros each. I went back onto the street next day for some pho at the restaurant Little Saigon (9 euros for the beef eyeround pho. Try the lemongrass ice tea for 3 euros), which I also really liked. Its reviews on foursquare are not so good, but I thought it was as great as the pho in the states and definitely better than the ones I tried in Barcelona and London, and they give you a generous portion. There's also a lot of dim sum restaurants on the street that serve dim sum from 10:00 to 16:30. I did not have time to try them but I should have as there are no dim sum restaurants in Barcelona!
There is even a Chinese temple on this street.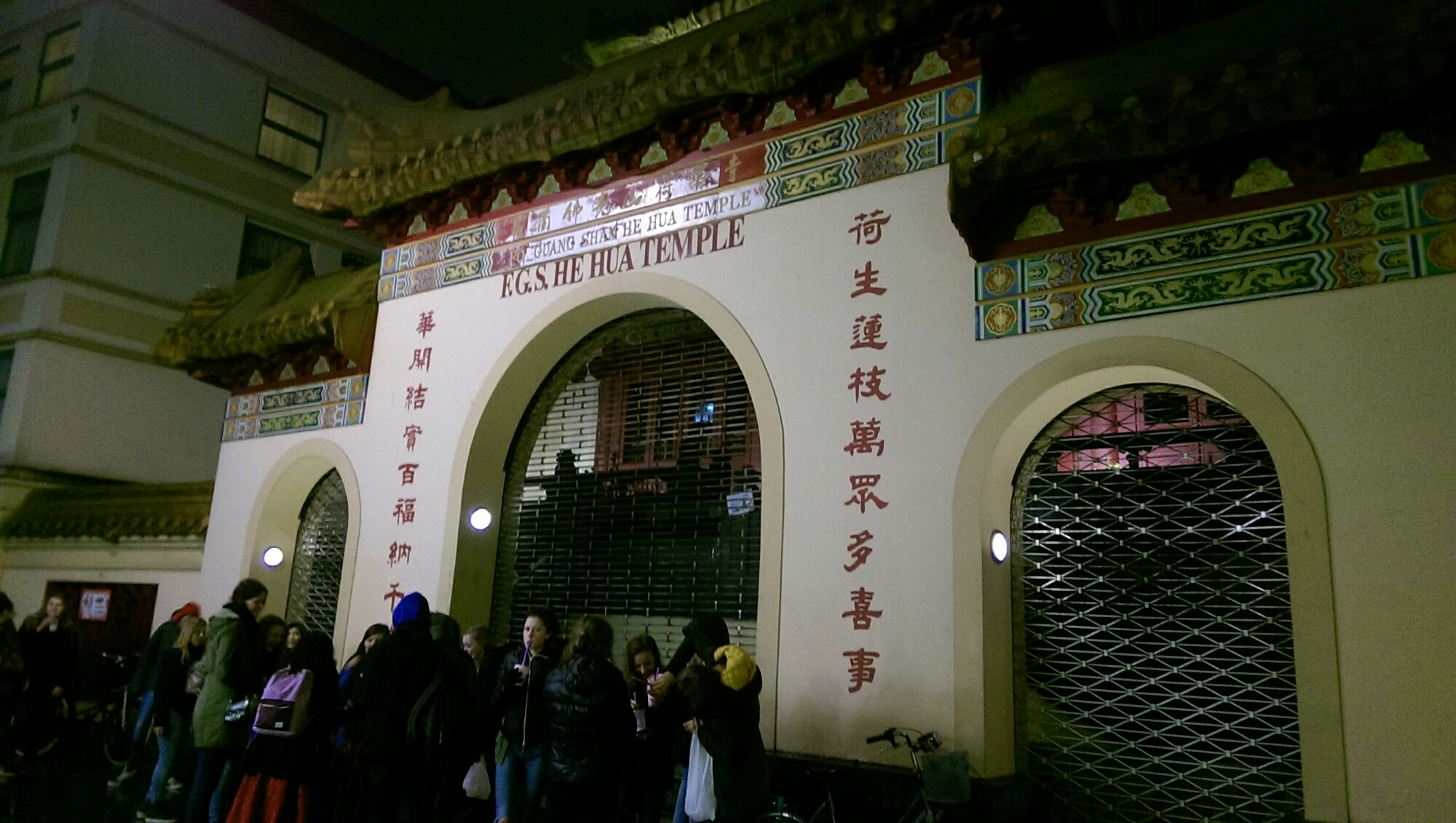 In true Chinese fashion, the signs are disobeyed at the temple.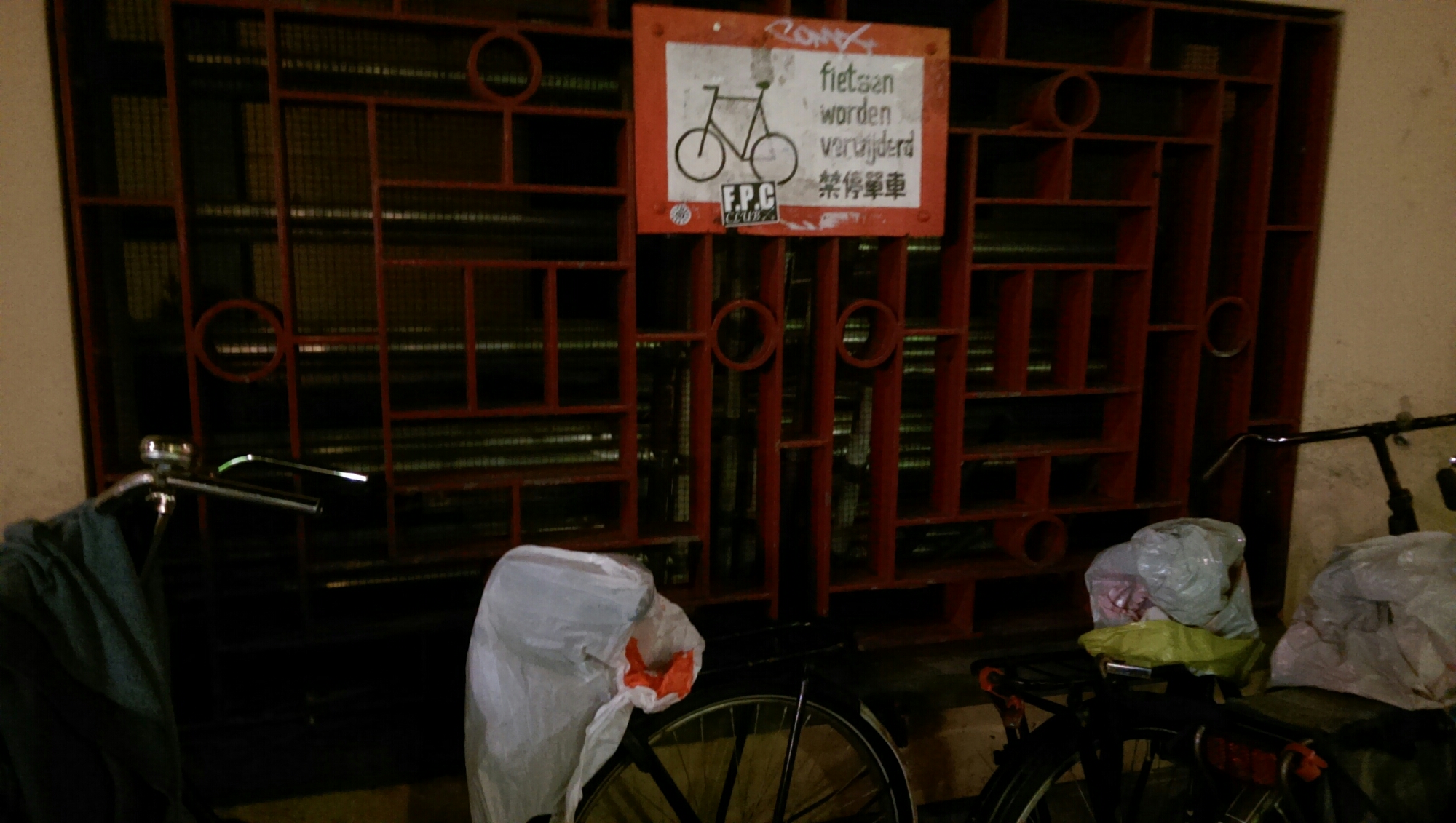 There's a place that sells bubble tea but it was closed at the time I went there, until the end of February. It's called Bubbow and I will be sure to try it on my next visit to Amsterdam. There's also an Asian supermarket with a good inventory of Asian food. My visit also coincided with Chinese New Year, and they had a celebration with fireworks at Dam Square as well as a parade around the center.
Also be sure to try the Surinamese Chinese food! There's one "fast food" type place right where Zeedijk intersects with Nieuwmarkt square. Think Caribbean-Chinese fusion food!
The Amsterdam Chinatown, although not big, is definitely quite diverse in terms of Asian food offering. A great place to be to satisfy your craving!